Our mission is to empower actors to become industry leaders, so they can change the world with the stories they tell.
FREE HOLIDAY GUIDE FOR ACTORS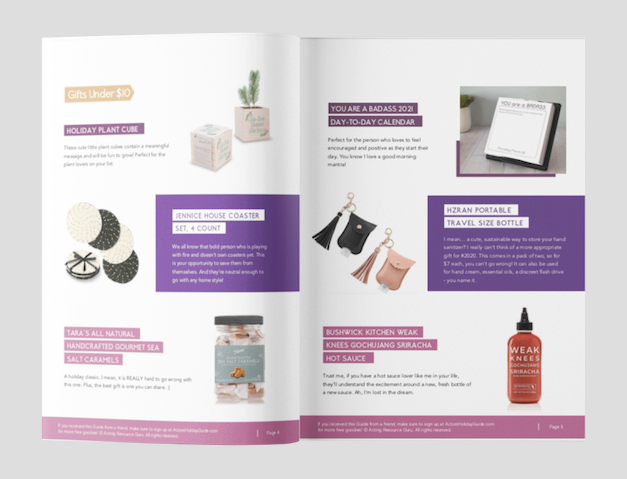 Are you sending your agent a holiday gift this year?
Get the best ideas for affordable holiday gifts for your agent, casting director contacts, acting teachers and more!
From how to nail your agent meeting to what to include in your casting profiles, Ajarae answers the questions you didn't know you had!
Enrollment for The Table is currently closed…
Join the interest list and be the first to know when this game-changing membership re-opens. 
Let's stay in touch! Get the best advice for actors sent straight to your inbox weekly.