Ryan Tymensky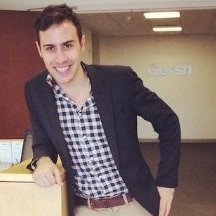 Career Profile
Office(s)
We list casting director's current AND former employers, so you have a better understanding of his or her relationships.
SHOPMAKER/TYMENSKY CASTING, SUSAN SHOPMAKER CASTING, TELSEY & CO CASTING
Medium(s) Cast
Details what entertainment mediums the casting professional typically works in.
IMDB Profile
The casting director's IMDB link.
User reviews
1

reviews

Met My Expectations

5.0 (1)

Quality of Information & Feedback

5.0 (1)

Attitude Toward Actors

5.0 (1)
Quality of Information & Feedback
5.0
Attitude Toward Actors
5.0
GREAT at his job, truly a resource
Pros & Cons
Pros
His honesty, notes and re-directs were phenomenal. He is clearly GREAT at this job and understands, appreciates actors. His sides were GREAT and, getting them with limited time made from a more "real" experience of what it's like when you have to prepare an audition.
Cons
He had to re-schedule a workshop once, due to how busy that office is.
Workshop Outcome
Were you called in?
Not Yet!
Where'd you meet?
Ace Studios
Casting Director Contact Preference
Preferred Method of Contact
Email
CD Contact Information
Requested that email only be made available to actors he's met.
Was this review helpful to you?
Recommend to a friend